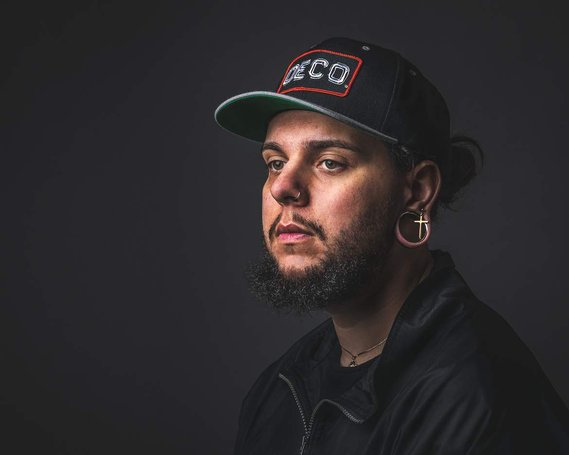 NICK NOGUEIRA
Nick is a 27 year-old, Award Winning, Portrait & Sports photographer from Boston, MA. He is most known for his beautiful lighting techniques, amazing photography concepts & being able to produce breath taking images. Nick has traveled the world taking his photography skills with him & proving that no task is too big for him to handle. His outgoing, laid-back personality makes it easy for any person to work with him. Nick's intricate lighting and editing procedures ensures that the final outcome will be highly praised by both himself, and his clientele.
For bookings and collaboration inquiries:
Email: nick@nicknogueiraphotography.com
Phone: 978-407-4705
Link up with me on Instagram!
www.instagram.com/nicknogueiraphotos
CLIENTS INCLUDE :
Southern NewHampshire University
Planet Fitness
Atlantic Records
Epic Records
Worcester Polytechnic Institute
Puma
AC Milan
Roe&Co Whiskey
Format
Abrams Publishing
The Ringer
Curl Magazine
Hydrow Rowing
Fit Factory
Brain and Life Magazine
Jamn 94.5
Nick is absolutely amazing at what he does! He was very easy to talk to and made the entire experience fun and enjoyable! Neither myself or my boyfriend usually enjoy getting our photos taken but Nick's warm and friendly demeanor made the experience one a kind. I highly recommend if you're going to get your photos professionally done have Nick do them, he will not disappoint!
Reviews
I've done several shoots with Nick. He's very professional & his photos are fantastic! You won't regret working with him. Thank you Nick!
Nick photographed my wedding and my husband and I couldn't be any more happy. The over all experience with him was wonderful. You can see how passionate he is about his craft and it shows in his photos. He is professional, personable and attentive. We hope to use him again in the future. Highly recommended for your photographic needs!
Nick did my maternity pictures and they came out amazing! He made my boyfriend and I feel very comfortable and had so many great ideas for the shoot. Great experience and would recommend him to anyone who needs pictures done.
Nick did my senior pictures, and I absolutely love them! He made the experience fun and took some amazing pictures! I highly recommend for any occasion!!
Nick Nogueria is a class act with excellent work and is always enthusiastic about everything he does!
Nick Nogueira
CONTACT

Nick Nogueira Photography offers services ranging from portrait & event imagery as well as assistance on photo sets all over Boston, Massachusetts, But is also willing to travel where ever is needed.
Leave me a message about what kind of photoshoot you might have in mind and I will get back to you as soon as I can!